Vaccines Market by Technology (Conjugate Vaccines, Live Attenuated Vaccines, Toxoid Vaccines, Inactivated and Subunit Vaccines and Recombinant Vaccines), Type (Monovalent Vaccines and Multivalent Vaccines), Disease Indication (Pneumococcal Disease, Influenza, Meningococcal Disease, Rotavirus, MMR, Dengue, DTP, HPV, Polio, Hepatitis, Varicella and Herpes Zoster), Route of Administration (Oral Administration, Intramuscular and Subcutaneous Administration) and Patient Type (Pediatric Patients, Adult Patients) – Analysis & Forecast 2019-2030
Report ID : 81 | Published Date : May 2019 | Pages : 150 | Region : Global | Report Code : PH-3
Vaccines Market Overview and Introduction
Vaccines market was estimated to be over US$ 30.0 Bn in 2018 and is anticipated to grow at a CAGR of 6.0% from 2019 to 2030.
Vaccines are biological preparations which are used to boost immunity by activating acquired immunity against a particular disease. Vaccines typically constitutes of agents resembling a disease-causing microorganism. It is fabricated from either a weakened or killed form of the microbe, its surface protein or toxins. The process of administration of vaccine is known as vaccination. The vaccination agent assists the body in recognizing the agent as a threat and destroys it. Moreover, it helps the body to recognize and destroy any microorganism associated with the agent for future encounters.
Rising incidences and prevalence of several diseases, namely hepatitis, tuberculosis, influenza and cholera is anticipated to ensure a strong demand for vaccination products worldwide. Similarly, growing support from both government and non-government establishments have been pivotal in contributing the growth of the global vaccines market. Moreover, growing initiatives to support immunization drives across developing economies, economies in transition and developed economies to control and eradicate vaccine-preventable diseases can primarily be attributed for the extensive adoption of vaccines globally. However, high costs associated with development, storage is likely to restrain the market to a certain extent.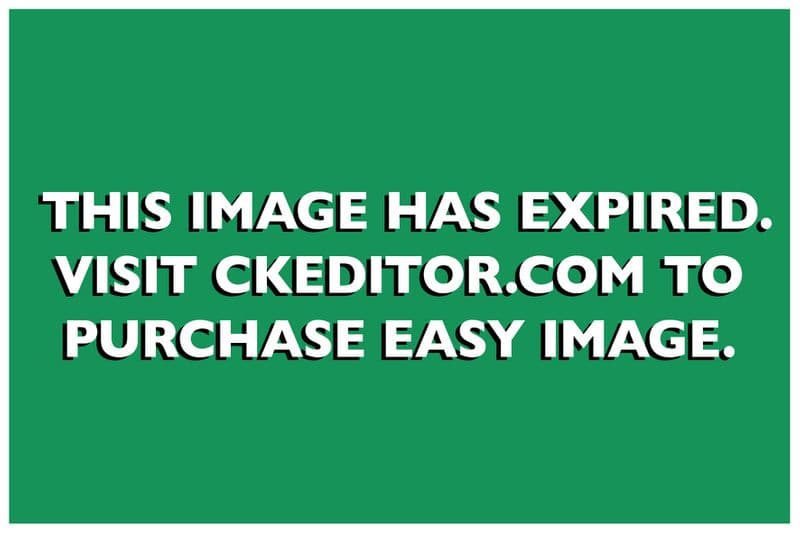 Vaccines Market by Technology
On the basis of technology, the vaccines market can be segmented into conjugate vaccines, live attenuated vaccines, toxoid vaccines, inactivated and subunit vaccines and recombinant vaccines. The conjugate vaccine segment accounted for the largest market share in the global vaccines market, owing to rising company investments and growing government support for development of conjugate vaccines.
Vaccines Market by Type
On the basis of type, the market is segmented into monovalent vaccines and multivalent vaccines. In terms of market share, the segment of monovalent vaccines accounted for the largest share. Growing adoption of monovalent vaccines for combating single diseases, namely dengue, influenza and malaria among others can be attributed to the extensive growth of this segment.
Vaccines Market by Disease Indication
Similarly, in terms of disease indication the vaccines market can be segmented into pneumococcal disease, influenza, meningococcal disease, rotavirus, MMR, dengue, DTP, HPV, Polio, hepatitis, varicella and herpes zoster and other disease indications.
Vaccines Market by Route of Administration
Whereas, the route of administration segment can be classified broadly into three categories, namely oral administration, intramuscular and subcutaneous administration and other routes of administrations. Finally, based on end user the global vaccines market can be segmented into pediatric patients and adult patients.
Vaccines Market by Region
The global vaccines market can be segmented into North America, Europe, Asia Pacific, and Rest of World (ROW). North America dominated the market of vaccines market, followed by Europe and Asia Pacific. Asia Pacific is expected to dominate the global vaccines market in the forecast period. Factors such as the increasing investments by market players in emerging economies, rising incidence of diseases, and growing awareness regarding vaccinations to drive market growth in this region
Vaccines Market Prominent Players
The prominent players in the global vaccines market are Pfizer Inc., GlaxoSmithKline plc., Merck & Co., Inc., Sanofi Pasteur Limited, Emergent BioSolutions Inc., Johnson & Johnson Services, Inc., Serum Institute of India Pvt. Ltd., AstraZeneca, Panacea Biotec Limited, Bavarian Nordic, Biological E and CSL Limited among others
Table of Contents
INTRODUCTION

Market Definition
Market Ecosystem

Market Classification
Geographic Scope
Years Considered for the Study: Historical Years – 2016 & 2017; Base Year – 2018; Forecasted Years – 2019 to 2030

Currency Used

RESEARCH METHODOLOGY

Research Framework
Data Collection Technique
Data Sources

Secondary Sources
Primary Sources

Market Estimation Methodology

Bottoms Up Approach
Top Down Approach

Data Validation and Triangulation

Market Forecasting Model
Limitations/Assumptions of the Study

ABSTRACT OF THE STUDY
MARKET DYNAMICS ASSESMENT

Overview
Drivers
Barriers/Challenges
Opportunities

UNIQUE SELLING PROPOSITIONS (USPs)

Pipeline Assessment
Epidemiological Assessment: Infectious Diseases
Research Landscape Assessment

GLOBAL VACCINES MARKET- ANALYSIS & FORECAST, BY TECHNOLOGY

Conjugate Vaccines
Live Attenuated Vaccines
Toxoid Vaccines
Inactivated and Subunit Vaccines
Recombinant Vaccines

GLOBAL VACCINES MARKET - ANALYSIS & FORECAST, BY TYPE

Monovalent Vaccines
Multivalent Vaccines

GLOBAL VACCINES MARKET - ANALYSIS & FORECAST, BY DISEASE INDICATION

Pneumococcal Disease
Influenza
Meningococcal Disease
Rotavirus
MMR
Dengue
DTP
HPV
Polio
Hepatitis
Varicella
Herpes Zoster
Other Disease Indications

GLOBAL MARKET - ANALYSIS & FORECAST, BY ROUTE OF ADMINISTRATION

Oral Administration
Intramuscular and Subcutaneous Administration
Other Routes of Administrations

GLOBAL MARKET - ANALYSIS & FORECAST, BY PATIENT TYPE

Pediatric Patients
Adult Patients

GLOBAL MARKET - ANALYSIS & FORECAST, BY REGION

North America Vaccines Market

North America Market, By Country

US
Canada

North America Market Analysis & Forecast, By Product
North America Market Analysis & Forecast, By Type
North America Market Analysis & Forecast, By Disease Indication
North America Market Analysis & Forecast, By Route Of Administration
North America Market Analysis & Forecast, By Patient Type

Europe Vaccines Market

Europe Market, By Country/Region

Germany
U.K
France
Rest of Europe (ROE)

Europe Market Analysis & Forecast, By Product
Europe Market Analysis & Forecast, By Type
Europe Market Analysis & Forecast, By Disease Indication
Europe Market Analysis & Forecast, By Route Of Administration
Europe Market Analysis & Forecast, By Patient Type

Asia Pacific Vaccines Market

Asia Pacific Market, By Country/Region

China
Japan
India
Rest of Asia Pacific (RoAPAC)

Asia Pacific Market Analysis & Forecast, By Product
Asia Pacific Market Analysis & Forecast, By Type
Asia Pacific Market Analysis & Forecast, By Disease Indication
Asia Pacific Market Analysis & Forecast, By Route Of Administration
Asia Pacific Market Analysis & Forecast, By Patient Type

Rest of the World (ROW) Vaccines Market

Rest of the World Market, By Country/ Region

Latin America
Middle East & Africa

Rest of the World Market Analysis & Forecast, By Product
Rest of the World Market Analysis & Forecast, By Type
Rest of the World Market Analysis & Forecast, By Disease Indication
Rest of the World Market Analysis & Forecast, By Route Of Administration
Rest of the World Market Analysis & Forecast, By Patient Type

COMPETETIVE LANDSCAPE

Key Players & Their Competitive Positioning (2018)
Key Strategies Assessment

New Product Launches
Merger & Acquisitions
Agreements, Collaborations, & Partnerships
Expansions
Other Strategies

COMPANY PROFILES (Business Overview, Products Offered, Financial Performance*, Recent Developments)

Pfizer Inc.
GlaxoSmithKline plc.
Sanofi Pasteur Limited
Emergent BioSolutions Inc.
Johnson & Johnson Services, Inc.
Serum Institute of India Pvt. Ltd.
AstraZeneca
Panacea Biotec Limited
Bavarian Nordic
Biological E
CSL Limited
*Financial details might not be captured in case of privately-held companies or for companies that do not report this information in public domain